Volunteering at Astral Drive Elementary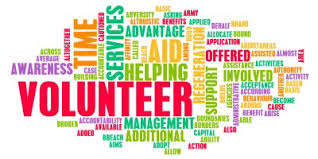 How do I volunteer at Astral Drive Elementary?
We appreciate and value the time that our parents and other family members give to the school as volunteers. At the same time, we must ensure that our students are always safe.
In keeping with HRCE policy, all volunteers in the school must:
1) Complete a criminal record check
2) Complete a child abuse registry
• If you need a child abuse registry form, you may get one from the office, or download one at Child Abuse Register. Send in this form and bring the document to the main office. We'll take a copy.
• If you need a criminal record check, you can do it at the local RCMP detachment. You will need a letter from the office stating your CRC is for our school, please ask our secretary for the letter. You can also go online at https://pages.sterlingbackcheck.ca/landing-pages/e/ecole-elementaire-astral-drive-elementary-school/ You can share it with us through the website or bring a copy of your criminal record check to the office, and we'll take a copy.
Apply for a Child Abuse Registry Search - https://beta.novascotia.ca/apply-child-abuse-register-search